Few flowers can compete with the blue of Texas bluebonnets, and so initially I was disappointed in the comparitively lavender blooms of the Spanish bluebells. But each plant should be enjoyed on its merits and Spanish bluebells bloom in shadier spots than the bluebonnets. So they are very useful to the gardener who reserves every sunny spot for roses, irises, and tomatoes.
Spanish bluebells do well in Austin. The leaves die down quickly after bloom, a neat habit that this gardener wishes they could pass on to the Narcissus. They don't rot in our heavy clay, nor do they suffer in our droughts. If spring is dry, water them a little when their noses poke through the soil in late February, and they will reward you.
Of Spanish bluebells, Henry Mitchell writes: They are not only permanent, lasting for decades in gardens (perhaps centuries?), but also increase, which is not true of many first-class flowers.
The stems are a foot or so (once a batch of the blue variety 'Excelsior' reached twenty-two inches), hung with a dozen or more trumpet-bell flowers along the top third of the stem.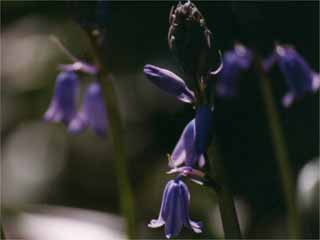 Spanish Bluebell 1998-03-21 Austin, TX (zone 8)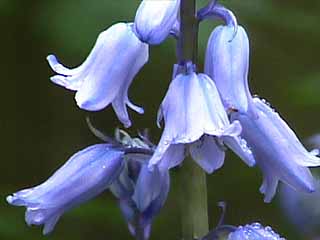 Spanish Bluebell 2003-03-25 Austin, TX (zone 8)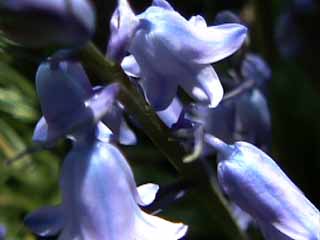 Spanish Bluebell 2002-03-26 Austin, TX (zone 8)